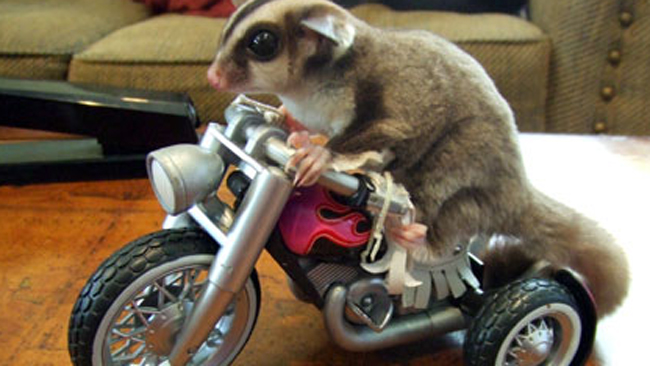 Prepare to possibly die of cuteness, Omaha.
The aptly-named "Sugar Glider" a small, omnivorous, arboreal gliding possum (thanks, Wikipedia), may soon be an approved house pet in Omaha. The City Council is considering adding the sugar glider – in addition to (seriously) hedgehogs — to the list of animals that can be licensed in the city. Tiny motorcycles are not expected to be part of the discussion.
We borrowed the picture featured in this post from the "Glider Gossip" message board section of sugarglider.com — one of the many, weird websites we encountered during hours of exhaustive research into the miniature marsupial.
National Geographic has more information.